Last Wednesday's Occupy San Diego Unity Concert was a great success for Cafe Peyote. After the show I had several people approach me with very positive comments. I have since corresponded with several of them and here are a couple of the remarks they have made about my presentation:
- I was blown away by your work and have replayed your music many times and referred many people to it... Absolutely excellent work, and highly appropriate for events we may be holding in the future, such as rallies, etc. You can expect me to pester you about coming to those. 
- Loved your music and visuals.
I think Cafe Peyote finally found its main audience in the Occupy movement due to my overall message of peace and freedom. Thanks to these new friends the following things have happened:
- I've been invited to play tomorrow in a Shut Down San Onofre rally (not confirmed yet, being short notice).
- They will be playing my songs in www.AirProgressive.org talk radio between shows.
- Air progressive will be interviewing me regarding my project and message.
- I was asked to provide my videos without vocals so others can play and sing along with it. For now I have uploaded Break The Chains And Occupy backing tracks on my YouTube page.
- They will be playing my songs in KNSJ.org progressive radio, which is about to go on the air.
- I will be playing at the Occupy Our Arts Celebration on June 9th at the San Diego Civic Center/Freedom Plaza, a family event.
I am very excited, to say the least. Adding to that I also have the gig at The Go Lounge on May 17th. 
Let's see where this takes me, as this has the potential of being a good or bad thing, or both, for me personally. Well, I guess, as long as something good comes out of it for everyone, it was worth it. That has always been the intent.
Oh, y pinchi Charlie, thank you very much for your always unwavering support. Gracias Amigo! And thanks for the invite Nikki.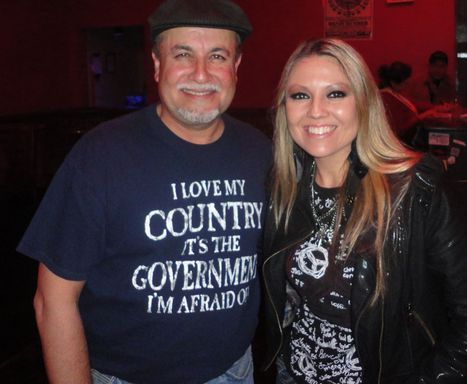 Ricardo